Istra, Beram, crkvica Sveta Marija na Škrilinah (lipanj 2012.)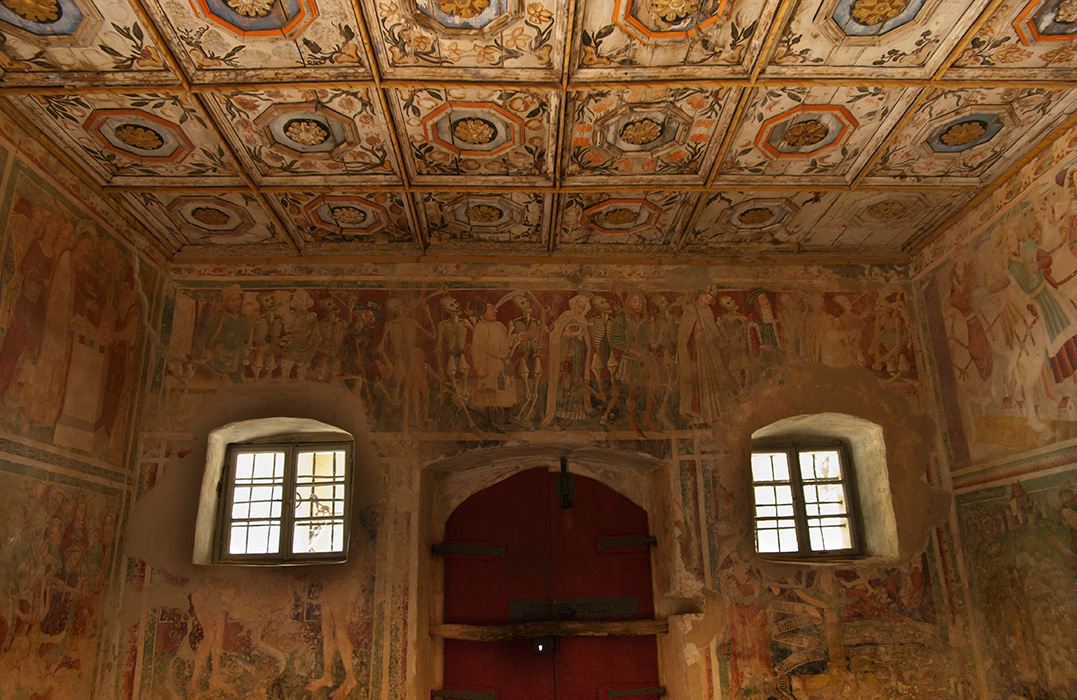 Sveta Marija na Škrilinah, jednobrodna je grobljanska crkva kraj Berma, podignuta u XV.st. Nalazi se na uzvišici sjeveroistočno od Berma, izvan naselja. Nepoznati graditelji na nekoliko su mjesta ostavili uklesana dva klesarska znaka. U njezinoj obnovi 1709. srušen je stari gotički svod, podignut novi mramorni oltar, probijeni su polukružni prozori na bočnim brodovima, obnovljen je i oslikan drveni strop.
Pred pročeljem joj je prigrađena lopica, a na pročelnom zidu probijeni su prozori.
Crkva je poznata po zidnim slikama živih boja, motiva i kompozicije, koje je 1474. izradila radionica majstora Vincenta iz Kastva. Naslikani su prizori mariološkoga i kristološkoga ciklusa, sveci, Ples mrtvaca, Prvi grijeh, Kolo sreće i Poklonstvo kraljeva. To je jedan od najočuvanijih ciklusa zidnih slika u Istri.
Istria, Beram,  St. Mary of the Rock (June 2012)
St. Mary of the Rock, cemetery church near Beram, erected in the XV century. Located on a hill northeast of Beram, outside the village. Unknown builders are only a few places left two carved stone markings. In its restoration in 1709 demolished the old Gothic vault, built a new marble altar, pierced semicircular windows in the side aisles, was refurbished and painted wooden ceiling. In front of the facade opens to the doorway, and the façade wall pierced windows.
The church is known for its wall paintings of vibrant colors, patterns and compositions, which is prepared by 1474 workshop master Vincent of Kastva. Painted scenes Mariological and Christological cycle, Saints, Dance Macabre, The Original Sin, Wheel of Fortune and the Adoration of the Magi. This is one of the best preserved cycle of frescoes in Istria.