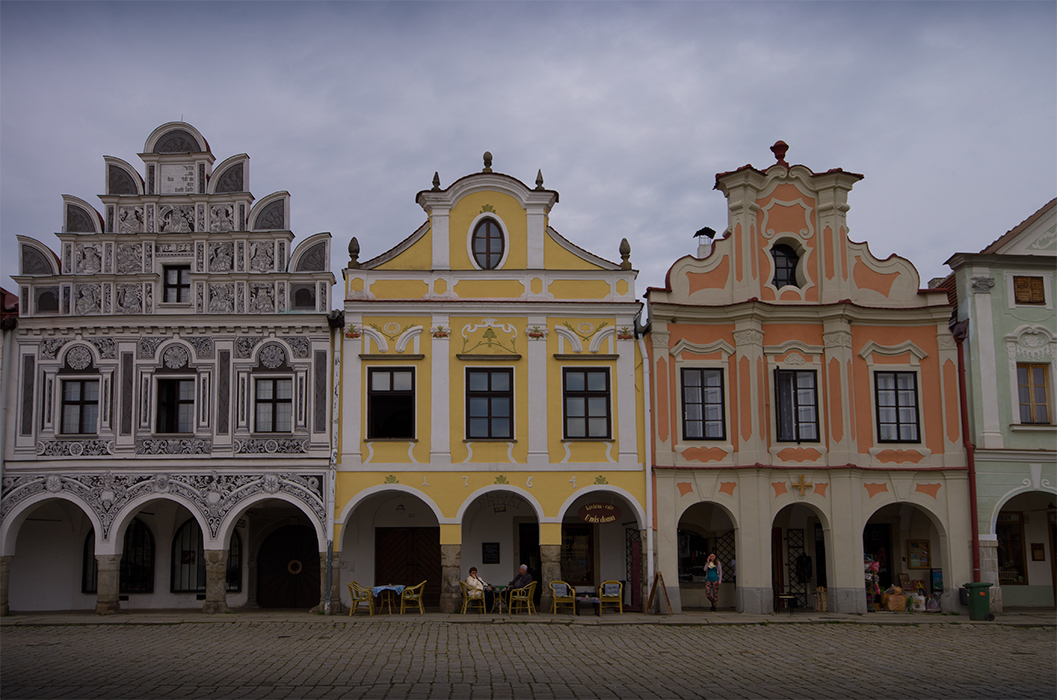 Putovanje Telč – Prag – Česky Krumlov (30/04/2015 – 03/05/2015
Putovali smo autobusom iz Zagreba. Nakon nekoliko sati vožnje došli smo u Telč, srednjovjekovni gradić sa živopisnim fasadama. Grad je pod zaštitom UNESCO-a. Nakon obilaska gradića i odmora za ručak (uz obvezno pivo) krenuli smo u Prag i smjestili se u hotel Tyl na Tylovskim namestyma. Hotel ima 4 zvjezdice, soba je bila ugodna, ima besplatni WiFi , u blizini je stanica metroa i tramvaja. Hotel je svega petstotinjak metara udaljen od Vaclavskih namesti kamo smo se šetnjom uputili istu večer. Pridružili smo se našoj grupi te zajedno pošli na večeru u jednu od bezbroj pivnica.
Slijedeća dva dana proveli smo u razgledavanju grada : Hradčany, katedrala Sv Vida, Strahovsky samostan, Toranj na brdu Petrin, Plesajuća kuća, Karlov most, plovidba Vltavom u brodiću, Starogradski trg, pivnica Kod Fleka, Muzej slikara Muche.
Prag je gostoljubiv i uredan grad, s odličnom ponudom jela i piva, prepun turista ( Karlovim mostom dnevno prođe oko 20.000 turista!).
Na povratku iz Praga u Zagreb stali smo u Českom Krumlovu predivno očuvanom i utvrđenom srednjovjekovnom gradiću na Vltavi, s dvorcem koji ima kazalište i visoki toranj te crkvu Sv Vida. Grad je podignut na zavoju Vltave, a pogled na grad najljepši je s povišenog dijela utvrde dvorca.
Journey to Telč – Prague – Cesky Krumlov (30/04 / 2015- 05/03/2015
We traveled by bus from Zagreb. After several hours of driving, we came in Telč, a medieval town with colorful facades. The city is under UNESCO protection. After visiting the town and the rest for lunch (with obligatory beer) we went to Prague and settled in a hotel Tyl on Tyl square. The hotel has 4 stars, the room was comfortable and hotel has free WiFi, located near the metro and trams. The hotel is only five hundred meters away from Wenceslas Square where we went walking that same evening stroll. We joined our group together and go to dinner at one of the countless breweries.
The next two days we spent in sightseeing: Hradčany, the Cathedral of St. Vitus, Strahovsky monastery, Petrin tower, Dancing House, Charles Bridge, sailing boat in the Vltava, the Old Town Square, Old brewery Fleck, Mucha Museum.
Prague is welcoming and nice city, with an excellent dishes and beer, full of tourists (Charles Bridge daily pass about 20,000 tourists!).
On our way back from Prague to Zagreb we stopped in Cesky Krumlov beautifully preserved and fortified medieval town on the Vltava River, with the castle, which has a theater and a high tower and the church of St. Vitus. The town was built at the bend of the Vltava , and the most beautiful view of the city is from the high part of the castle fortifications.